Aug
28
Fri
2020
2020 Order of the Arrow Summer Ordeal – Registration Deadline: Aug 25, 2020 @ 11:55pm

@ Camp Don Harrington
Aug 28 @ 7:00 pm – Aug 30 @ 10:30 am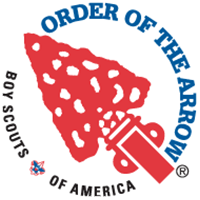 Registration for the 2020 Order of the Arrow Summer Ordeal is now open!
Ordeal Candidate Check-in Friday evening 7 PM August 28th in the parking lot . Vehicle occupant(s) temperature checks, Completed Medical forms Part A and B, COVID-19 Release Form to be presented before check-in. The program ends on Sunday morning after breakfast, church service, and camp clean-up is completed – approximately 10:30 AM
Due to the COVID-19 attendance limitations, only Ordeal Inductions will be taking place during this Lodge Activity.
Watch the Golden Spread Council Website for Brotherhood Induction opportunities this Fall !
Covid-19 Pre-Departure/Pre Event Medical Checklist Form
Nov
7
Sat
2020
Order of the Arrow Fall Fellowship

@ Camp Don Harrington
Nov 7 @ 12:30 pm – 8:00 pm
All OA Members,
Please join us at Camp Don Harrington for a day full of fun and fellowship.  LEC is planning fellowship activities and we will conduct Brotherhood Inductions – Candidates should come prepared for your interview.
Dinner, Award Presentation, and Lodge Officer Inductions will begin at 6:00 PM.  See you at Camp Don!