Feb
22
Sat
2020
2020 Golden Eagle District Pinewood Derby Race

@ St Thomas the Apostle Catholic Church
Feb 22 @ 9:00 am – 12:00 pm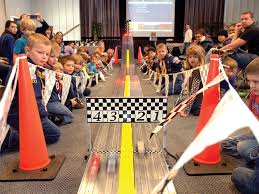 Please join us for the GREATEST RACE!
Mar
7
Sat
2020
LW District ILST Training

@ Camp M.K. Brown
Mar 7 @ 7:30 am – 5:00 pm
We will be offering a Scouts BSA introduction to Leadership Skills Training at Camp MK Brown. More info to follow!
May
7
Thu
2020
Council Program Kickoff (Change from August 1, 2020)
May 7 @ 6:30 pm – 8:00 pm
Due to requests from many units across the Golden Spread Council, the annual Program Kickoff will now be held at each individual District's May Roundtables instead of August 1 as indicated in the Council Calendar.
In addition, we will be providing an 18 month Calendar instead of the standard 12 month calendar as in the past.
This change will give all units the opportunity to plan earlier in the year and see an extended calendar.